Who does not like brownies, ok I know there will be some people that don't. I've tried a lot of protein brownie recipes over the years.
One of the good things about protein brownies is, it feels like you're being naughty eating rubbish, but in fact, these brownies are really good for you.
If you're like me and enjoy brownies give the below protein brownie recipe a try. I adapted the recipe I found over at LDN Muscle.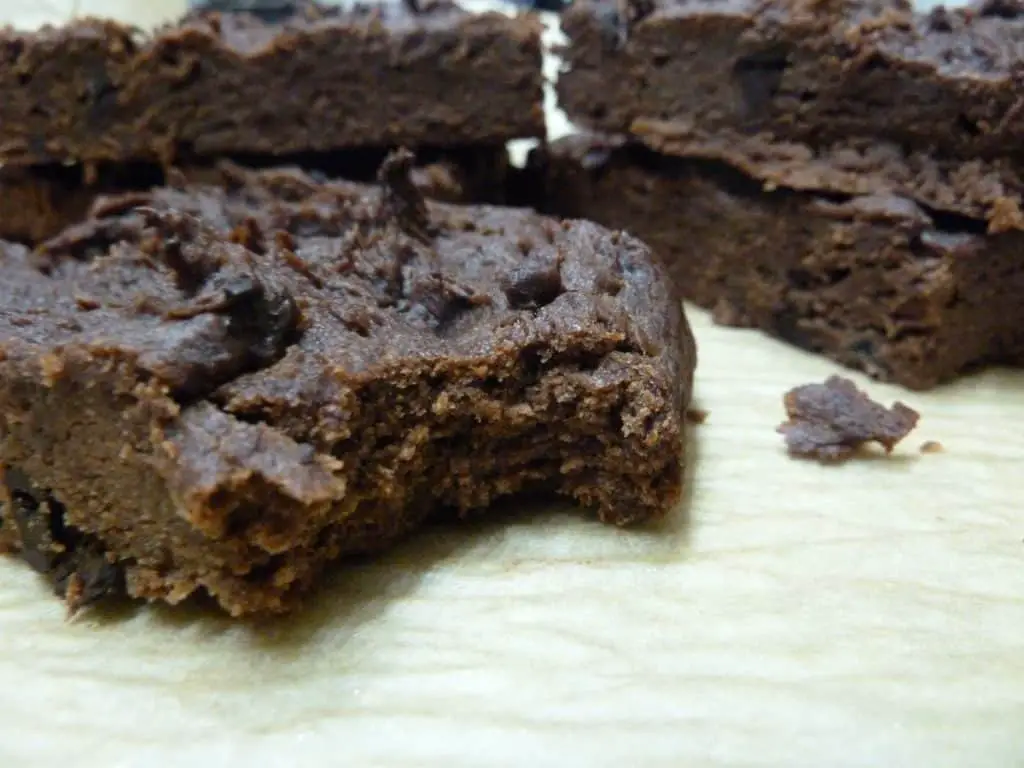 Ingredients:
300 Grams of Bananas which is about 3 medium bananas
100 Grams of Smooth Peanut Butter
60 Grams of Honey
1 tsp Vanilla Extract
60 Grams of Brown Rice Protein
25 Grams of Whey Protein
20 Grams of Cocoa Powder
1 tsp of Baking Powder
Nutrient Values Per Serving:
The values are for 6 individual servings. You can divide the brownies into any size you like. Increasing the servings.
Calories = 251
Protein = 17
Carbs = 23
Fat = 10
Directions: Preheat oven to 150c / 350f
Place the Bananas into a mixing bowl and chop them up using a knife.
Add the Honey and Vanilla Extract, mix together using a blender until the mixture is smooth. There may be a few small lumps of banana.
You need to melt the peanut butter. I prefer to use a saucepan and stir the peanut butter. This way it helps prevent the peanut butter from burning.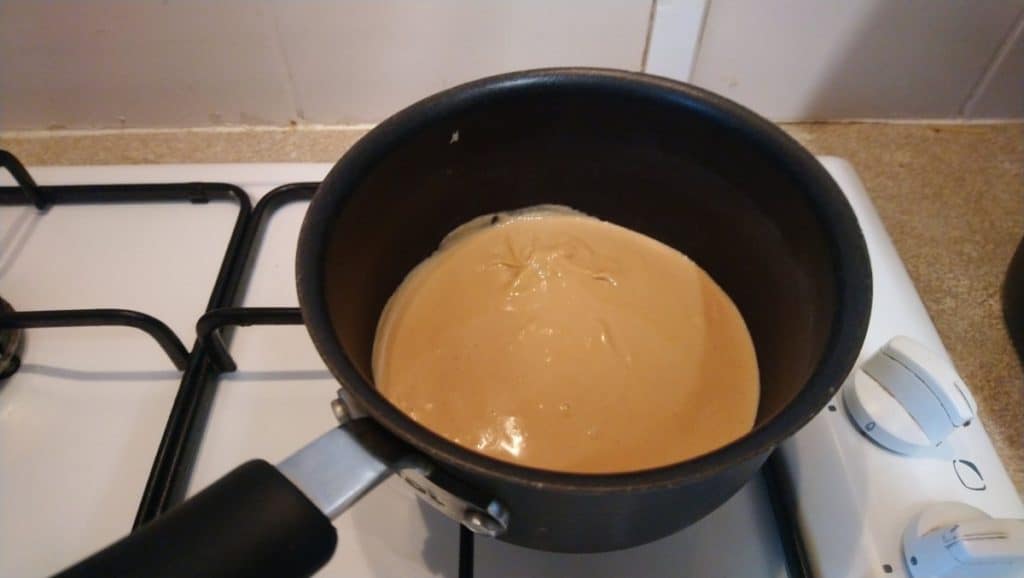 Add the peanut butter to the banana mix and blend together using a blender.
Add the Protein powder, Cocoa powder, and baking powder to the mixture.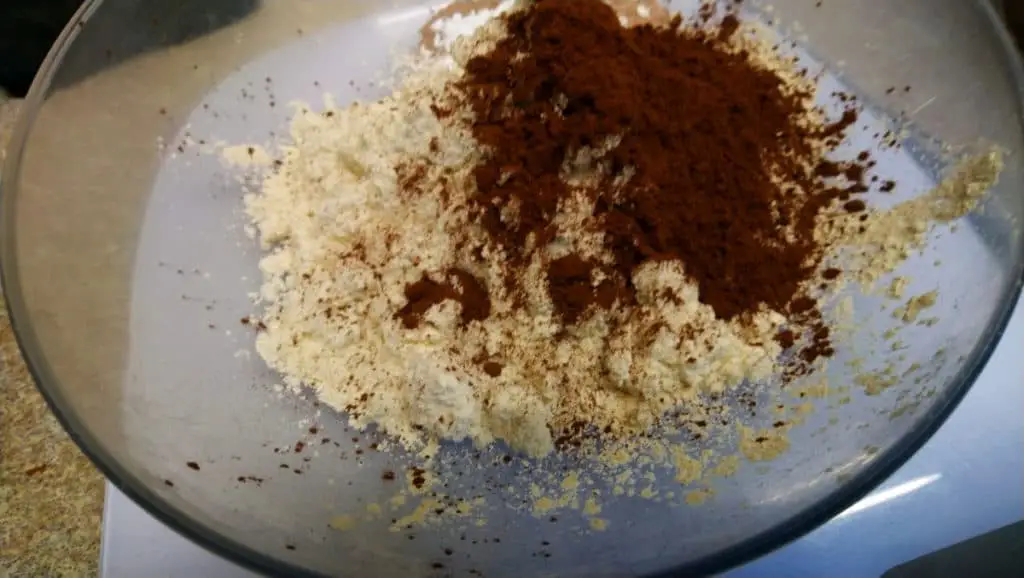 Using a spatula (If you try to use a blender the protein powder will go everywhere) mix in the protein powder.
Once the protein powder has been mixed in, use the blender to make sure the mixture is blended together until smooth.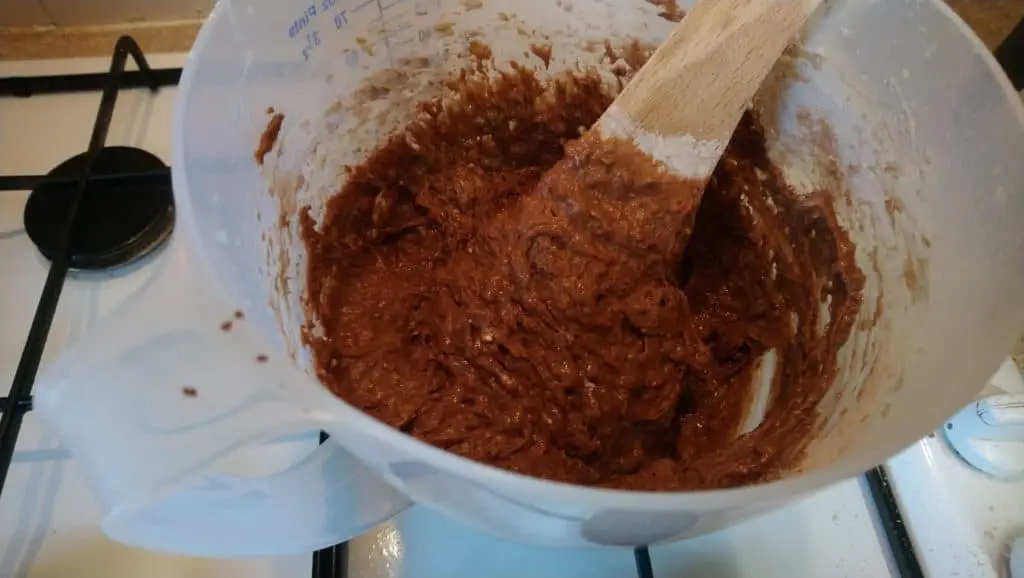 Line a baking dish with baking paper, and pour in the mixture making sure the mixture is evenly spread out.
Place in the middle of the oven for 20 – 30 minutes.
Take the brownies out of the oven and leave to standing in the baking dish until cooled.
Cut the Brownies to size. I cut mine into 6 squares.
Place them in an airtight container and store them in the fridge. Mine lasts for about 5 days and by then they are all gone.
I hope you enjoy this protein brownie recipe as much as I do. I make these every Sunday and then store them in an airtight container in the fridge for the week.
I would love to hear how you got on making these protein brownies. Please leave a comment to let me know.
Protein Brownie Recipe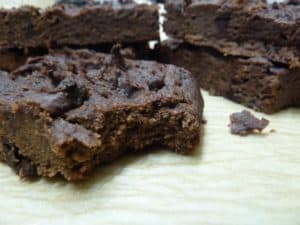 My protein brownie recipe is really easy to follow they only take 1/2 an hour to make and last for 5 days in the fridge. Give them a try today.
Type: Snack
Cuisine: English
Keywords: Easy to make protein brownie
Recipe Yield: 6
Calories: 251
Preparation Time: 15 Minutes
Cooking Time: 30 Minutes
Total Time: 45 Minutes
Recipe Ingredients:
300 Grams of Bananas which is about 3 medium bananas
100 Grams of Smooth Peanut Butter
60 Grams of Honey
1 tsp Vanilla Extract
60 Grams of Brown Rice Protein
25 Grams of Whey Protein
20 Grams of Cocoa Powder
1 tsp of Baking Powder