For the vast majority of people, it is a huge problem and a challenge to successfully deal with excess weight.
Both men and women around the world are wondering how to get a flat stomach; which is one of the more difficult regions to lose fat. And in many cases, it the last place your body will hold onto the body fat.
It would be great if you could do 100 sit-ups a day to achieve that flat stomach, I hate to say it's not that easy. If it was, then we would all be walking around with the desired slender waist.
Many people forget that we already have a 6 pack, but they are covered with fatty deposits. Removing unnecessary fat from the body involves combining it with cardio and strength exercises.
There are three main groups of abdominal muscles, upper, lower, and lateral. It is important that you activate all muscle groups in order to reach the goal. The 21-day flat belly fix program will reveal information that you might not have known before.
It offers many benefits, for anyone who wants to achieve the results they want quickly and efficiently. The Flat Belly Fix reveals to you the whole truth about the weight loss solution and helps in the problem of fat burning, which now seems easier.
Of course, not everyone will be able to get that flat belly within 21 days. It does all depend on how much body fat you're carrying to start off with. But it will be able to help you.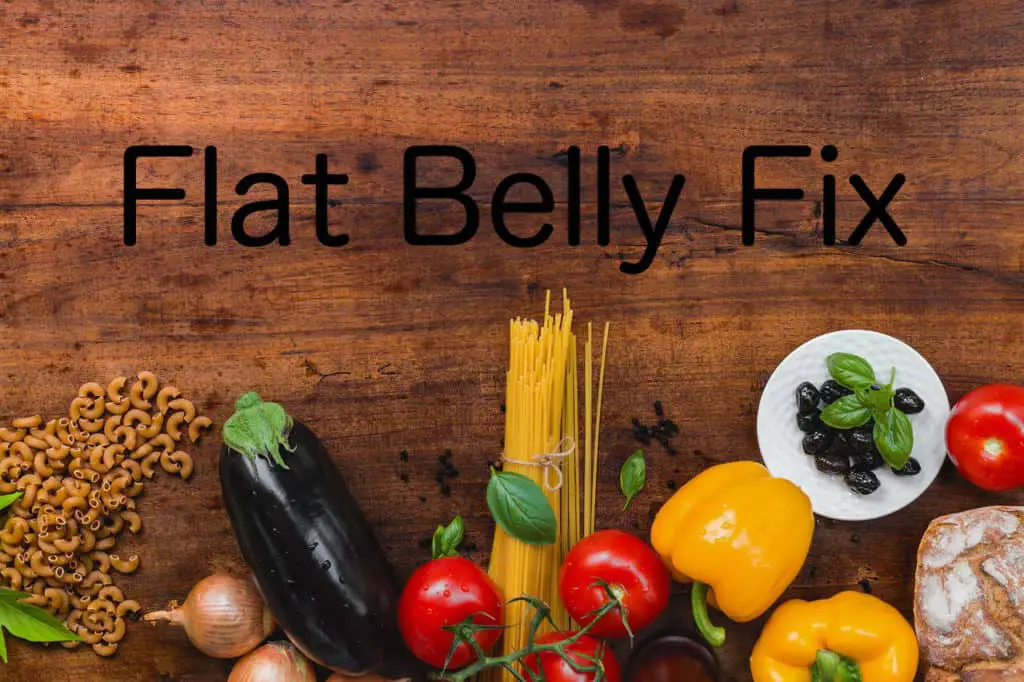 Please note that any references to studies can be found at the end of this article.
My Weight Loss Results
I used to work out before having kids, but due to the lack of time and money, I stopped working out. I slowly started to put on weight for over 9 years.
When I started on my fitness journey back in January 2016 I wanted to lose weight first. When I talk about weight, I actually mean body fat. I wanted to maintain as much muscle as possible.
It did not take me long to notice the difference in my body. I was looking more toned, my confidence had improved, my energy levels had increased and I was sleeping better.
These are some of the benefits you can look forward to once you've started your fitness journey.
One of the things that helped me was to have a bit of a clean-up in my kitchen. I removed all the junk foods that I liked, this helped me to stay on track. I know it's not easy when you have kids around.
You can check out the current price for the Flat Belly fix on their website.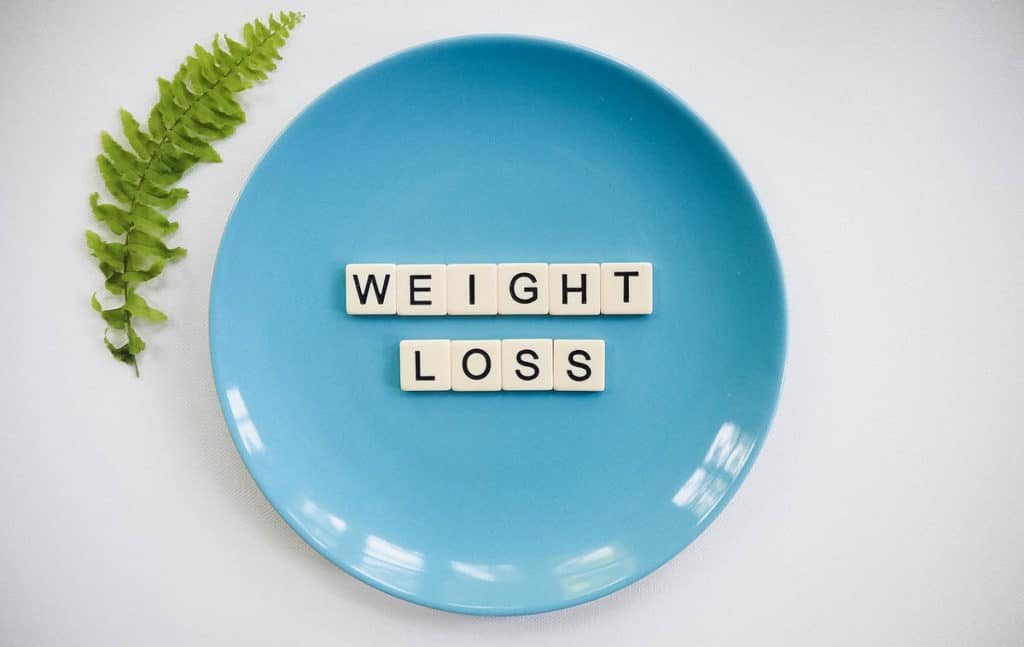 Flat Belly Fix
It seems like an impossible mission, which is not true – it is possible. We recommend that you drink as much water as possible. The reason why you should follow and apply this rule is that your body becomes true water storage, especially in the abdomen, unless you supply it with regular amounts of water.
Drinking water can help you lose weight according to studies carried out.
In this situation, the water settles and collects in the abdomen, making you look thicker. It is recommended to intake 2 Liters of water per day. While eating, chew each bite at least 10 times before swallowing it.
Also if you are chewing too quickly it means you're also eating too quickly not giving your body enough time to realize it is full. This also leads to being overweight, which there have been studies to back this up.
Insufficiently digested food bothers the body because it consumes much more time and energy in digesting food in the stomach. Excessive stress and fatigue make the body excrete much more hormones and steroids, which leads to the buildup of fat on the stomach, so it is recommended that you rest.
Who is the Creator of The Flat Belly Fix System?
The creator of the Flat Belly Fix System is Todd Lamb who is quite an ordinary man. His inspiration and motivation to design this program came from a difficult situation. He is a former SWAT veteran who almost lost his wife due to her obesity.
His wife, who survived a serious car accident that caused her to gain a lot of weight. Todd thought of a way to help his wife lose weight and regain her zest for life.
With this program, it is possible to lose 23 pounds (ca. 10 kg) in three weeks. I know not everyone would be able to lose 23 pounds in such a short period of time.
You can check out the current price for Todd's program on his website.
The Flat Belly Fix System
It is a 21-day program designed for weight loss, which guides you through effective nutrition and exercise to help you reach your fitness goals.
The abdominal correction program guides you through the 21 days, so you can successfully change your lifestyle and be able to build healthy habits by the end of the program. The flat Belly fix program will provide you with detailed instructions, exercises, diet combinations, and more.
In addition to helping you with a well-thought-out weight loss strategy, it will also provide you with a lot of useful information to help you understand your body and weight loss. You will find plenty of guidelines that will show you what you should do to lead a healthier and happier life and to reach the goal of a flat belly fix.
This program focuses on two parts, namely hunger and appetite and a change in the energy system. The first part is about how the nervous and endocrine systems play a role in losing weight, while the second part is about learning how to move your body so that it burns sugar for energy instead of storing it for fat.
It teaches you how to apply and act with all the information you have learned. You can use this program on your PC, mobile phones, laptop, whatever you like. This package contains the main system, 7-minute flat stomach protocol, and recipes.
You can also go through a quiz to help determine what are the best nutrition and workout combinations for you.
The Advantage of the Program
In the flat belly fix program, one of the advantages is the program talks about your nervous system and mental health to help you focus on weight loss.
In addition to diet and exercise being the key to losing weight, what is very important is your mind. The advantage, of course, is that the program is in digital form, so you can access it wherever you are, as long as you have a device that can open pdf documents.
The program is based on 80% diet and 20% exercise. It's good to see a program that talks about both nutrition and exercise. Studies have shown weight loss and health have much more to do with nutrition than fitness, and that the combination of the two will bring you success.
This program provides specific information for both men and women. This is very important because both men and women burn fat differently, and the same method for both sexes would not produce effective results. Men and Woman store their fat in different parts of the body.
Men normally have more muscle and a higher Metabolic rate than women. This makes it easier for men to burn fat faster when we're on the same diet as women. The program takes this into account.
You don't require a gym membership, not everyone enjoys going to the gym. Especially when you're just starting out, I know when I started back at the gym again I felt self-conscious.
The exercise included in the Flat Belly Fix program can be performed in the comfort of your own home.
You can check out the current price for the system on their website.
The Flat Belly Fix eBook
The book contains information such as natural spices for burning fat, special weight loss exercises to help your belly burn fat, daily 5 minute burns of your stomach, and effective tea to help relieve diabetes.
The program comes with videos, a bonus ebook with tips and exercises, and online training to help you successfully make the changes you want. If you decide to purchase this program, you will receive a 60-day money-back guarantee, which means that if you are not satisfied with the results or the program offered, you can return it and get a refund.
This program will take you on the right path of success for weighting loss, and provide you with the necessary information and methods that are important.
7 Minute Flat Stomach Examination
This is the part of the program that represents the exercise regimen, along with detailed instructions and pictures explaining to you each exercise. This makes you feel like you have a personal trainer who directs you and motivates you to keep going.
These exercises are basic and mainly focused on tightening your belly. You will be able to do these exercises from your home, and you will not need accessories to do them. With this 7-minute flat stomach program, you will gain access to the VIP bonus feature.
Here you have 30 days of free access to exclusive training to lose as much weight as you can and get the most out of this program.
Flat Stomach Shake Recipes
In this program, you will find 15 recipes for simple, quick, and effective shakes, which you can use as a meal replacement or as a snack. You should have a blender with which you can make shakes that are healthy.
Shakes help you maximize the energy you need. What is very important is the motivation and support you will receive to help you push through the days to achieve results. When you go through the whole program, you will create a healthy habit, improve sleep and energy, recreation, mental awareness, and get rid of the pounds that are bothering you.
Here are just some of the smoothies you can make
Turmeric chi Smoothie
Cocoberry Turmeric Smoothie
Green Turmeric Smoothie
The Fast Five Smoothie
Coffee Smoothie
Choco Almond Smoothie
Coco Avo Smoothie
Banana & Nut Smoothie
Cinnamon & Carrot Smoothie
These smoothies are really easy to make.
You can check out the current price for the program on Todd's website.
3 Best Things About the Flat Belly Fix Program
Before I wrap up, I thought it would be a good idea to go over the things I like best about this program. This program is a complete step-by-step guide, it's simple and improves your health & Fitness.
Exercise
I like it when a program includes a workout routine. Because the only effective way to lose that unwanted body fat is through exercise and nutrition.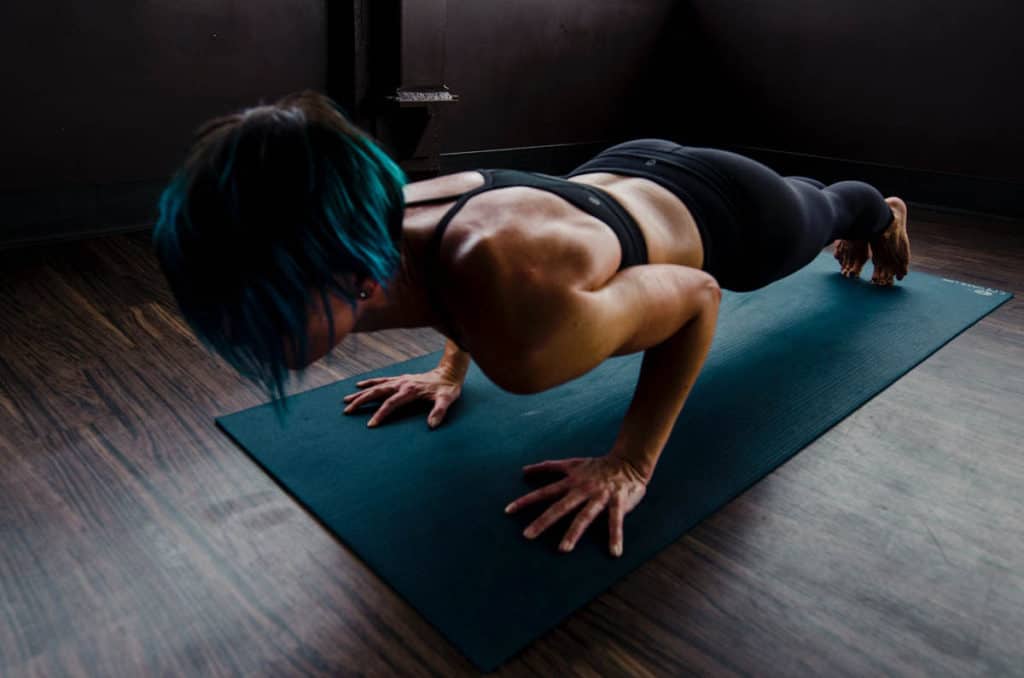 The exercises that Todd shows you are really simple but effective. You can perform them in the comfort of your own home. You won't need any expensive equipment or gym memberships. These exercises can be performed in the gym as well.
You will receive this workout in easy-to-follow videos. The workouts only take between 5 – 7 minutes. You have no excuses now.
Nutrition
The old saying is true, 6 packs are made in the kitchen. You cannot out-train a poor diet, I've seen this myself. Friends training hard in the gym and wonder why they are not losing weight.
I ask them what their nutrition is like, and I'd say 9 times out of 10 it's not good. I think the issue I see the most is buying their lunches. I'm not talking about the pre-packed food with the nutrition labels, I'm talking about going to the sandwich shop and getting a fresh sandwich.
Yes, it may taste nice, but you just don't know what is in them or the calories. That gym session you've just performed and burnt 500 calories well done, but you've just eaten 600 calories for lunch. There goes all your hard work.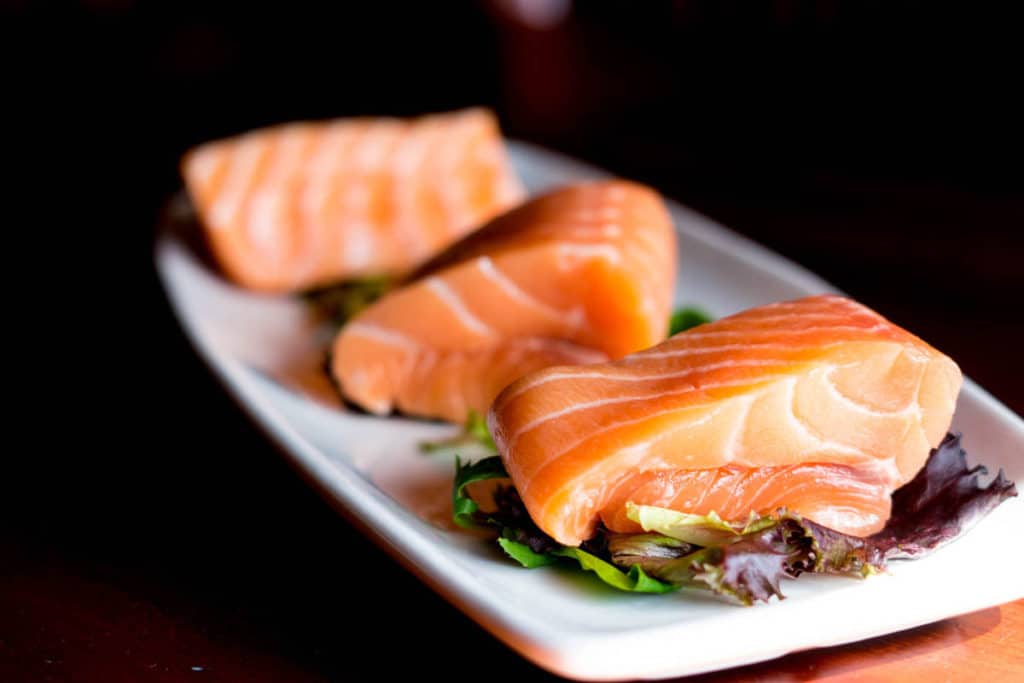 Todd includes a long list of foods that makes it a lot easier to eat healthily. You just need to pick the food from the list and prep your meals beforehand. You can then take your pre-made meals to work.
I make my lunches for work on a Sunday afternoon then freeze them. I take them out the night before so they are already defrosted for the next day.
Money-Back Guarantee
Todd Lamb offers you a 60-day money-back guarantee, I know there are programs out there that don't. And I think this is because they don't believe in their programs and don't want to lose money.
I think 60 days is plenty of time to determine if this program works for you. And I know from experience that if you put in the effort you will see results within 60 days. It just takes effort as there is no magic pill out there. I know I've looked for it.
What I don't Like
It's not so much something I don't like about the program as such. My main concern is people will start the program and expect to get the same results. To be losing 23 pounds in 3 weeks.
Everyone's bodies are different and respond differently to exercise and diet and you need to go into this with an open mind. And you're all starting in a different place in terms of current fitness levels.
I made this mistake myself when I started the gym back in January 2016, I thought by the summer I would have a 6 pack and look toned. By the summer of 2016, I had not achieved the results I wanted, but I was still really happy with the results.
Parting Thoughts
I would love to hear from you to see how you're getting on regardless if you tried the program or not.
References Used in This Article