Meal preparation is crucial to leading a healthy lifestyle. Whether you want to lose weight or keep your waistline in check, the number of calories you take in, matters. It is much easier to watch the calories in your food when you prepare it yourself.
However, for most, the challenge is finding the time to cook during meal times. You may also find it challenging to pick the right meals, which is where low-calorie meal preparation planning becomes handy.
Meal prepping involves preparing most or all of your meals ahead of time. It requires picking a day early in advance for the preparation and working with a range of ingredients and food items. Meal prepping allows you to eat healthier foods and in the right portions.
I like to make my lunches for work on a Sunday, store them in an airtight container. And then pop them in the freezer. I take out 1 lunch a night and leave it in the fridge overnight to defrost. At lunchtime, I will pop it into the microwave.
This article will help you with enough meal prep ideas and step-by-step instructions on how you can turn a range of food items from lentils to wild-caught salmon and cauliflower into tasty and healthy meal packages.
Where to Start
Like any healthy change you want to introduce in your lifestyle, the best way to approach this is to start small. It helps you build your discipline and work out your preferences, which in turn allows you to stick with meal prepping in the long term.
You also do not run the risk of being overwhelmed by the range of meal options, preparation, and the amount of food to be made and stored. You can start with prepping one or two meals a day for the times you struggle to get healthy foods.
Alternatively, you can make meals to last a couple of days before you start going for full week plans or even longer periods. You do not have to incorporate all the healthy ingredients or recipes at once since you can always add variety, as you need.
I found it a lot easier to lose weight and gain muscle when I planned my meals and worked out my calories.
What you will Need
1. A Day to Shop for, and Prepare the Meals
Pick a day when you can fully dedicate yourself to doing the right and adequate shopping without resorting to last-minute rushes. Sunday usually works well for most people. Later on, when you get to doing full-week meal prep plans, you can find a day in the middle of the week to further use.
My wife goes shopping on a Tuesday or Wednesday as we get double awards at our local supermarket.
2. Pick the Meals to be Prepared
Next, you have to decide which meals you will start prepping. The number of people you are cooking for will be one of the significant determinants of whether you will be prepping meals for breakfast, lunch, or dinner. Ultimately, you want to be able to prep all your meals for most of the days in a month.
3. Proper Containers
The right containers are vital to your prepping plans, whether it is in arranging the food items inside or storing the containers. For starters, you want a container you can easily place in the different foods without them ending up mixed and contaminating each other. Get dishes with compartments for the best experience.
The containers should also be clear, BPA-free, stackable, and both freezer and dishwasher, safe. These attributes provide you with both convenience and efficiency both, which are vital to your long-term adherence to the plan.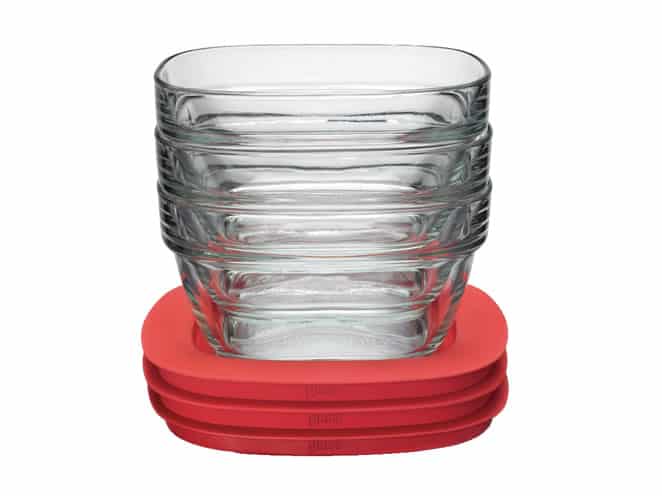 4. Fruits, Seeds, and Vegetables
Fruits like avocadoes and vegetables like cauliflower, zucchini along with seeds like chia seeds, are an integral part of low-calorie meal preparation. They have fewer calories yet add essential nutrients and flavor to any meal you are making. You can also cook them in a variety of different ways without any difficulty. These foods help you avoid the monotony of relying on one kind of meal and taste every time.
5. An Instant Pot
One of the items which you should make plans to invest in is the Instant Pot. It makes meal preparations a breeze with its multifunction feature allowing it to be anything from a slow cooker to a yogurt maker.  They come with an increased level of autonomy, enabling you to program your preferences and set the food to cook for a duration most convenient to you.
The features allow you to get on with other duties while the food cooks. You do not have to worry about getting the measurements of the amount of food and heat right. Instant Pot self-adjusts depending on the duration and amount of food inside.
6. Multitasking Ability
The ultimate resource is yourself and your ability to prepare as most food items as possible. You want to have facilities that allow you to cook multiple items. For example, the oven should not only have one thing at a time. Practice with recipes that will enable you to prepare a variety of foods at a go-to cut on time spent on meal prepping.
This article will give you three suggestions per meal to start you on your plan. The meals are straightforward with very few ingredients and do not take more than 30 minutes of preparation time save for one where you use a crockpot or slow cooker. The target is to keep each below 400 calories.
Breakfast
Breakfast can be one of the hardest meals to think about as these days everyone is in a rush. It's all too easy to grab something unhealthy.
I like to make overnight protein oats, you can check out my simple overnight protein oats recipe.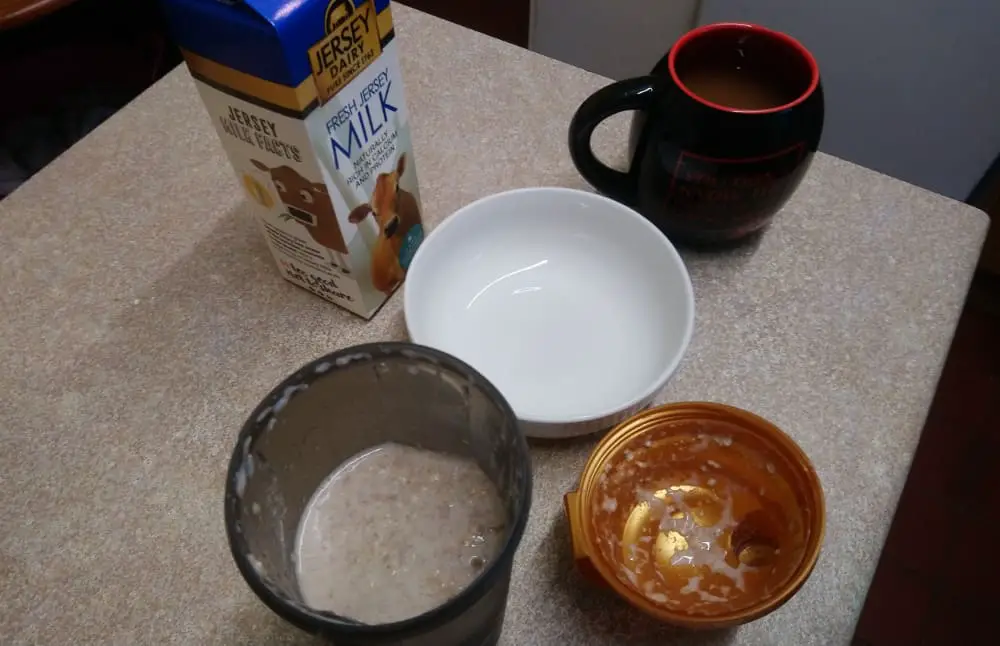 Pineapple Green Smoothie
The pineapple green smoothie is a great way to have a filling, breakfast rich in vitamins, fiber, and proteins, among other nutrients. You will need one cup of baby spinach, one cup of frozen banana slices, half a cup of frozen pineapple slices, and half a cup of plain Greek yogurt with no fat content. You will also need a tablespoon of chia seeds and half a cup of sweet almond milk.
Start by adding the almond milk and yogurt in a blender followed by the spinach, the banana, and finally, the chia seeds. If you need a sweetener, you can add it later, preferably a teaspoon of maple syrup or honey.
Vegetarian Niçoise Salad
This dish is an exciting version of the Niçoise salad with a vegetarian take, so it omits the fish and adds vegetables in plenty. You will need:
3 cups of a mix of spring salad greens,
¼ cup of cooked baby potatoes
Two tablespoons of divided lemon vinaigrette,
¼ cup of green steamed beans
¼ cup of grape tomatoes
One large hard-egg boiled which has been halved
½ ounce of sliced pitted Kalamata
Two tablespoons of crumbled fat feta cheese reduced
Start by tossing salad greens together with one tablespoon and one teaspoon of the vinaigrette and then place on a 9-inch plate. Gently toss the potatoes and green beans with the remaining two teaspoons of vinaigrette arranging it well on top of the salad greens. Top with olives, tomatoes, egg, and feta and serve. It will take 10 minutes to prepare and cook.
Steak & Egg White Salsa Verde Breakfast Wraps
This recipe is high-protein, low carb, and low fat. You will need:
Olive oil one teaspoon
Tomatillos 1 ½ pounds
1 Jalapeno
A quarter medium onion
Two cloves
Half a cup of cilantro
Salt
One teaspoon of lime juice
For the wraps, you will require 15 large egg whites, 5 ounces of flank steak seasoning, and five whole wheat wraps. Start with the salsa by adding the olive oil, tomatillos, jalapeno, and onion in a medium skillet. Then sauté them on high heat until they are caramelized on both sides and transfer them to a blender. Add the garlic, cilantro, and lime juice and blend until they are combined.
For the wraps, scramble the eggs until they get cooked, then remove them from the pan. Add the flank steak and seasoning, cooking to the desired doneness. Make wraps by layering the eggs and other ingredients in the middle of the covers and folding them.
Lunch
Instead of going to the shops, café or Delli to buy lunch why don't you make it instead. Making your lunches will be healthier and you will save money.
You can make a bulk load of lunches on a Sunday afternoon.
Pizza Chicken Meal Prep
This recipe will take a preparation time of 10 minutes and a cook time of 16 you will be ready to serve in under 30 minutes. Ingredients needed are;
1 pound Chicken Breast
1/2 cup of pizza sauce
1 1/2 teaspoon of pizza seasoning
4 oz. of mozzarella cheese
2 oz. pepperoni
2 cups of steamed Broccoli
Preheat the oven to 375 degrees Fahrenheit before inserting the chicken wrapped in a baking sheet and topped with pizza seasoning and sauce. Allow baking for 10 minutes, then remove it from the oven and top it up with mozzarella cheese and any other seasoning you may want.
Get it back in the oven for 6 minutes, then remove it to add pepperoni if you are using it. Finally, allow it to bake until the chicken is cooked. You can then serve with the steamed broccoli.
Colombian-Style Zucchini Rellenos
These are stuffed Zucchinis, which make up a low-carb, Whole30, Keto, gluten-free, dairy-free, and Paleo dish. You need the following ingredients;
Four medium zucchinis each about 7 ounces and cut in half lengthwise
8 oz. of 90% lean ground beef
kosher salt
1/4 teaspoon cumin
Three garlic cloves
2/3 diced cup onion
2 cups of finely chopped plum tomatoes
One teaspoon olive oil
black pepper to taste
1/4 cup of low sodium chicken broth
Two hard-boiled eggs, chopped
Grilled Salmon with Tomatoes & Basil
This recipe makes a beautiful, easy to prepare, dish. You spread a side of the salmon with garlic that is minced, sprinkle well with fresh basil, then layer tomatoes well sliced on top. Grill the arrangement for like ten minutes and the meal is ready. You are going to need the following ingredients;
Two minced cloves garlic,
One teaspoon of divided kosher salt
One tablespoon of extra-virgin olive oil
One whole wild-salmon fillet about 1½ pounds
⅓ cup plus ¼ cup of divided and thinly sliced fresh basil
2thinly sliced medium tomatoes
¼ teaspoon of freshly ground pepper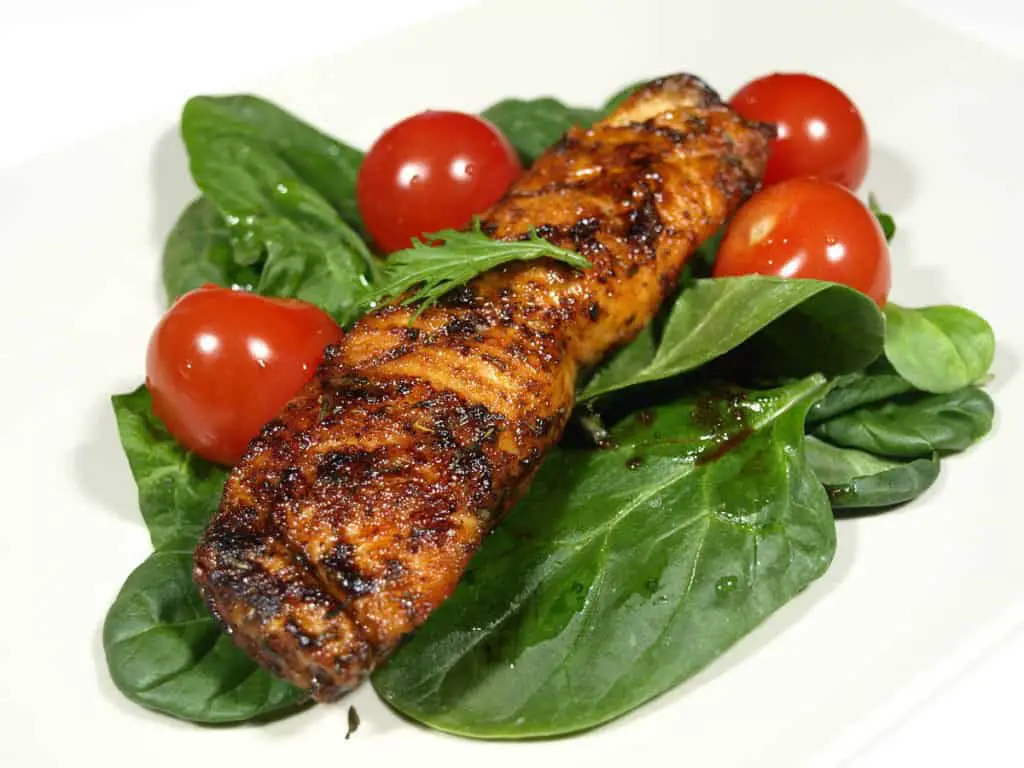 Dinner
Deciding what to have for dinner as a family can be very difficult, especially if you don't all like the same thing. It is all too easy to eat junk.
Low Carb Crockpot Beef Ragu
This meal is mostly slow-cooked beef mixed with an aromatic blend of vegetables, spices, and red wine. You can serve over zucchini or sweet potato noodles. It can be used for lunch, dinner, or even a big family Sunday brunch.
For this dish you will need;
1 pound of beef stew either round or chuck roasted
1 cup of diced celery
½ cup of diced green bell pepper
1 cup of diced carrots
3 tablespoons of minced garlic
Three tablespoons of diced white onion
14 oz. can of diced tomatoes
8 oz. can tomato paste
¼ cup red wine
1 cup of beef broth
Two bay leaves
One tablespoon of rosemary
½ tablespoon of dried thyme
Salt & pepper to taste
Place the onions, bell pepper, celery, garlic, and carrots at the bottom of the crockpot and set it to high. Place the beef over them and then add the other ingredients to the meat. Cook for about 4-6 hours until the meat is tender.
Spicy Mustard Thyme Chicken & Coconut Brussels Sprouts
This meal has chicken marinated in mustard thyme marinate and baked on a sheet pan with coconut-infused Brussels sprouts. It uses minimal ingredients, making it a great meal prep idea.
Ingredients
1 pound Brussels sprouts sliced in half
Two medium boneless and skinless chicken breast
1/4 cup of spicy ground mustard
One tablespoon of lemon juice
One teaspoon of thyme
Salt and pepper to taste
One tablespoon of melted coconut oil
Start by whisking the mustard with lemon juice, pepper, salt, and thyme in a dish. Pour the mix over the two breasts in a bowl and place it in a fridge to marinate for ten minutes. Remove it and bring it to room temperature 15 minutes before cooking. Prepare a baking sheet as you preheat the oven to 350 F. Place the chicken breasts in a glass, baking pan, and put it in the oven for ten minutes.
Meanwhile, toss the coconut oil and some pepper on the Brussel sprouts in a bowl. Then, transfer the mix to a baking sheet spreading it evenly. After ten minutes, add the Brussel sprouts in the oven and cook along with the chicken for fifteen minutes.
Carrot Meatballs with Mint Cauliflower Rice
This dish is a simple, 15-minute meal prep meatballs recipe. It is filled with Italian flavor and packs several veggies. It is paired with lemon-mint cauliflower rice for a satisfying but low-carb meal. The ingredients are:
Meatballs
1 pound of lean ground beef, chicken, or turkey
One egg
1/2 cup of grated carrots
One teaspoon of Italian seasoning
1/2 teaspoon of crushed red pepper flakes
Salt & pepper to taste
Two tablespoons of Extra-virgin olive oil
Cauliflower Rice
4 cups of riced cauliflower
One teaspoon of lemon juice
Four mint leaves
Salt & pepper to taste
1/2 cup  of Water
Beat the egg along with salt, pepper, and seasoning in a bowl later adding the carrots and ground meat. Mix all the items using your hands before rolling up about 18 balls. Get a medium skillet and set in on medium-high heat, then add oil and heat for 4 minutes before adding the meatballs. Cook the meatballs for five minutes on each side before rolling them around for a few more minutes until they are cooked through.
Remove them from the pan and place them on a plate. Add a quarter a cup of water to the skillet along with the cauliflower rice and heat for five minutes until it is soft. You can then add the mint leaves and lemon juice and stir to combine the ingredients.
If you like Indian food I've put together 3 healthy Indian recipes – Easy to follow.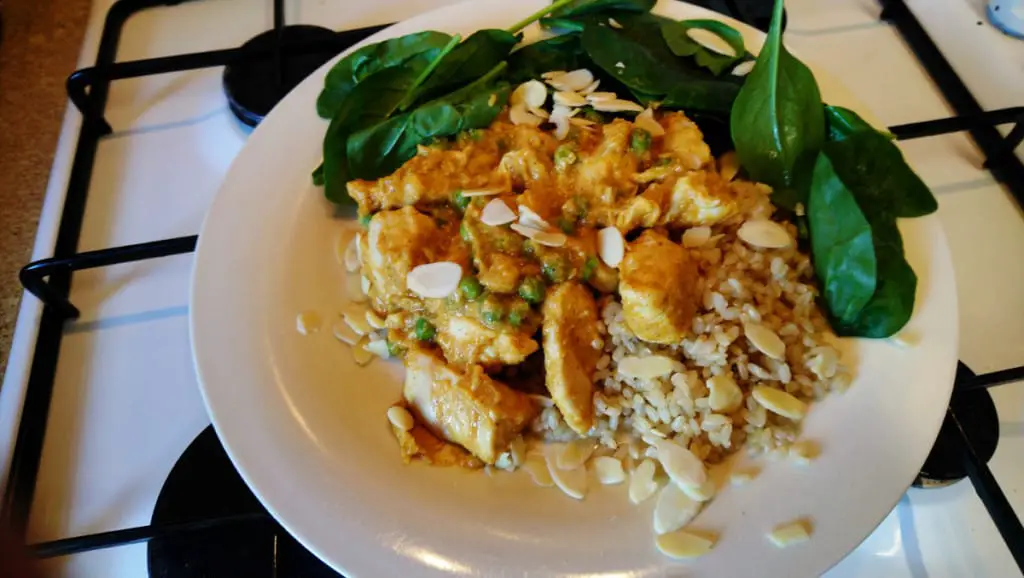 Conclusion
It is possible to prepare low-calorie meals, which are essential to your health goals. Meal prepping provides the opportunity to do this without much hassle. The steps above from knowing what you need to starting small and building on that help you begin your journey. Once you have the basics in place, you can start with the various meal prep recipes suggested and later integrate your own.
Remember, it should be all fun, efficient, and convenient if you are to stick to your goals all through. The thrill and satisfaction of making your food way ahead of when you will need it is sufficient motivation. You also create an effective prevention mechanism from reaching for the readily available unhealthy snacks and meals.
References Used in This Article