Abs are made in the kitchen, so the health and fitness wisdom goes, and while it may seem to be another one-liner headed to the cliché section, there is plenty of truth in it. Whether your goal is to have more defined muscles, lose weight, or just eat healthy, your cooking will be at the center of it all.
Metabolic cooking is a guide and resource that looks to help you in achieving success in eating healthier. In this metabolic cooking review, we establish what it is, how it works, and if it is effective and worth your investment.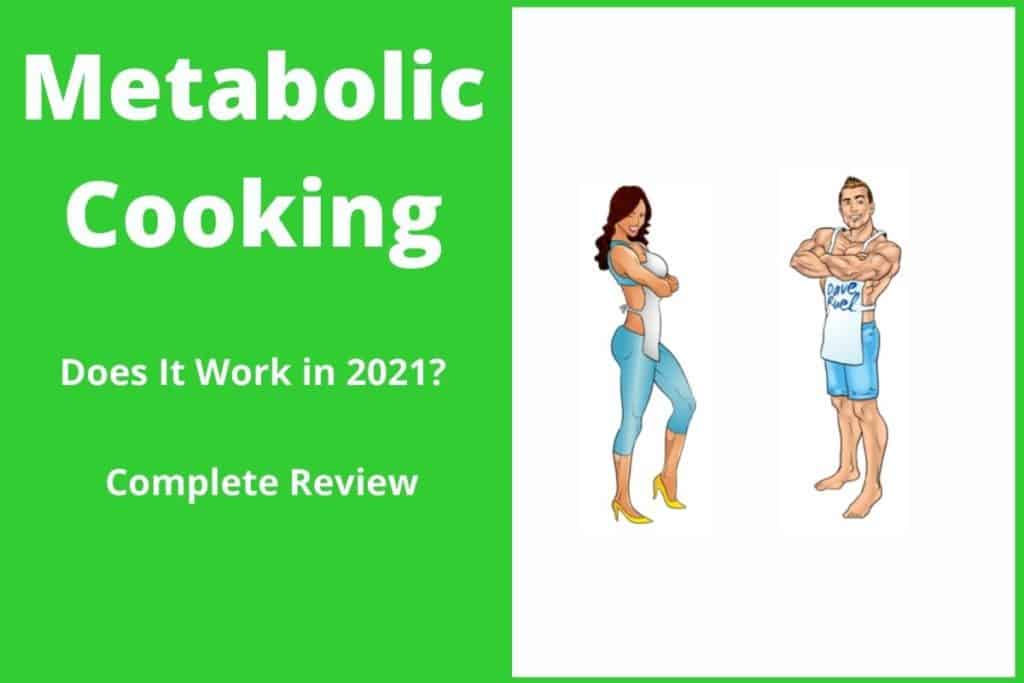 What is Metabolic Cooking?
As the name suggests, this is a cooking guide based on how the food you eat affects your metabolism. According to the resource, most of the cooking recipes and guides you get do not address this problem, which means despite the healthiness of the food, you still end up with minimal changes.
Worse yet, they make healthy cooking arduous and, most of the time, lacking in taste, which are other issues the guide seeks to rectify.
You can also view the Metabolic Cooking product as a collection of the best meal plans and recipes, all in one place, so you do not need to spend a lot of time researching the meal plans. Two experts Karine Losier and Dave Ruel, created the plans and recipes for the books, who have personally used them and confidently endorse them as effective.
Instead of a guideline, you get ready to apply a nutritional guide, and recipes covering all aspects of your cooking.
Why Metabolic Cooking?
Metabolic cooking acts around the body's natural process of metabolism. It is the means through which your body produces energy for use through the burning of calories found in food. People have different metabolism rates, with some having high and others low. If you have a low metabolism rate, you do not burn calories quickly. As a result, the extra calories get stored in fat cells for better use leading to you putting on weight. Someone with a high metabolism rate burns calories faster, preventing the storage of most of the calories in the form of fat cells.
Metabolic cooking focuses on increasing the efficiency of the metabolic process. It uses foods that best allow it to burn more calories avoiding foods that make the body store up more fat. Foods in the first category have a higher metabolic thermo-charge, which is a quality that makes the body use more energy to break down food for digestion.
They are essentially fat-burning foods, and they form the backbone for metabolic cooking. The guide makes it easier for you to find the food you need for each meal of the day and the recipes. Usually, when you take on a new diet plan, your body soon adjusts to eating the new dishes, stopping you from seeing any significant changes.
The use of thermogenic foods means, with metabolic cooking, you will continue seeing gains until you attain your goals, and you can maintain the desired weight.
Download The Top 10 Recipes Now – FREE!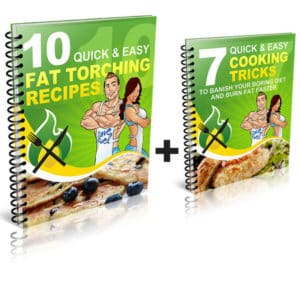 + 7 Bonus Quick & Easy Cooking Tricks To Start Seeing Results Within The Next 48 Hours!

* I Respect Your Privacy – I Will Not Sell, Rent, Or Spam Your Email. Your email address is only used to send you our newsletter and information about Getting Old And Fit. Unsubscribe anytime using the link included in every email*
Who Are The Authors of Metabolic Cooking?
Many cookbooks are mostly created by people who lack experience and skills in both nutrition and fitness, while others simply focus on nutrition science, forgetting about the taste and availability of the food being served.
The metabolic cooking book benefits from its two authors' broad experience who bring their diverse skills to create a comprehensive guide on their take in cooking for leanness. Metabolic cooking is the work of Karine Losier and Dave Ruel.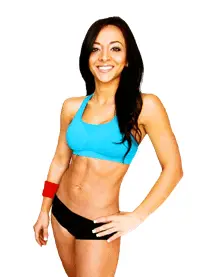 Karine Losier is known as the Lean Kitchen Queen thanks to her toned frame she attained from a passion for fitness training and challenging the common cooking trends and undoubtedly top culinary skills. She also possesses a Master's Degree in Psychology, which has helped her understand the struggles and motivations behind people's cravings and eating habits.
She lends this expertise in creating recipes that address these needs and allow people to make meals they will be happier with.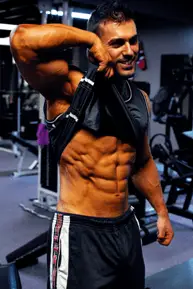 Dave Ruel is a chef, a professional fitness trainer, nutritionist, competitive bodybuilder, and the author of another book, the Anabolic Cookbook. His professional and physical attributes have led him to be known as the 'Muscle Cook.'
Their books come from years of work in the nutrition and fitness industry and reflect a practical approach that puts the goal to lose weight within reach and meet different people's needs.
How is it Different From The Usual Cookbooks And Weight Loss Food Plans?
There are different cookbooks and meals plans for people seeking to lose weight on the market. Yet there is little that separates each from the others.
For every cookbook you get, the challenge is for you to meet the same difficulties of lengthy cook times, the need for advanced culinary skills, and the lack of practicality with the meal plans, which means you do not stick with them in the long run.
The Metabolic Cooking books recognize these shortcomings and, more address explicitly three mistakes in the usual cookbooks that it uses to differentiate itself. The first mistake is the ingredients used in the recipes aimed to promote healthy fat loss.
Like margarine and dressings with a high-calorie count, these ingredients are counterproductive to your weight loss goals. Since the recipes and meal plans may not be optimized for fat burning, you end up gaining weight instead.
Another mistake is the lack of structure and organization in the cookbooks, making your work of selecting and preparing meals harder. Most cookbooks are a collection of recipes and do not point out how the meal will help you lose fat.
Finally, these cookbooks do not differentiate between metabolic and un-metabolic foods meaning they are not looking to optimize the metabolic process leaving you eating foods that encourage your body to store more calories as fat cells.
What is The Metabolic Cookbooks Protocol?
As part of their efforts to fix the problem endemic in most cookbooks and nutritional guides, Dave and Karine established three protocols that define their guide. These are;
1. Know The Nutritional Profile of Your Food
You need to know which foods are beneficial to your metabolism at all times of the day. The right food combinations are critical in the overall effectiveness of your metabolism. The guide provides this information through its profile system and recipes, which tell you; this takes the guesswork out of the equation, and you are safe from un-metabolic foods at any time of the day.
2. Beating The Metabolic Adaptation Phenomenon (MAP)
As mentioned earlier, most nutritional plans fail because, in a short while, the body adapts to the new way of eating. One primary cause of this is the lack of significant variation in the meals. For example, being limited to a diet of protein powder, egg whites, and chicken eventually leads to a metabolic slowdown. Metabolic cooking overcomes this by introducing new foods in the diet and keeping everything fresh and effective in the long run.
3. Use of Thermo-Charged Ingredients
By using thermogenic ingredients in the recipes, this plan makes food work for you. The foods' action doubles your effort by making your body burn more calories as it breaks down the food you eat. Thankfully, you are spared the research thanks to the Metabolic Cooking Approved ingredients and food list.
Features of The Metabolic Cooking Books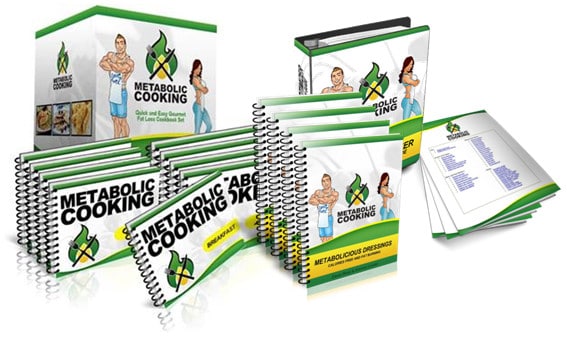 Highly Informative Program
The one standout feature of this book is the wealth of information it contains. There is information regarding how food can help you achieve your health and weight goals. One of the best tips is to beat metabolic adaptation, including what, how, and when to eat to burn the fat continuously.
Variety of Recipes
Over 250 recipes in the cookbook are all designed to offer you a rich palette of taste and are easy to prepare. The variety is enough to ensure you never get bored, and you have an exciting dish for every meal of the day.
Carefully Structured System
Such information will not be useful if it is not organized in ways you can easily access and even skim through. There are plenty of simple charts and diagrams while dishes are categorized, so you know exactly where to look for specific guidance.
The Inbuilt Nutritional Profile For All Ingredients You Will Need
Metabolic cooking uses a system known as Metabolic Nutri-Profile. In this system, the nutritional content of every ingredient in each recipe is used. It makes managing your meals and weight loss journey much more fun and not a rigid set of dos and don'ts.
Tailor-Made Solutions
Finally, metabolic cooking leaves enough allowance to customize its advice and suggestions to your needs and circumstances. There is plenty of information on managing your budget, kitchen, and meal preparation routine efficiently. Even better, there is help on how you can create your tailor-made fat/weight loss plan.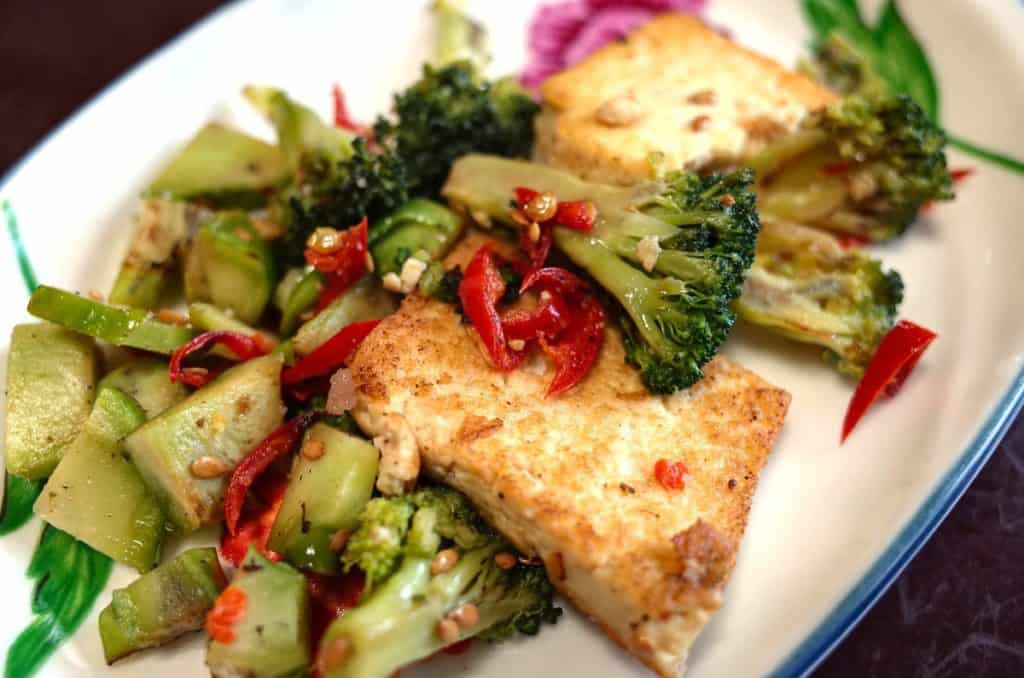 My Favorite Metabolic Cooking Recipes
Apple Oatmeal Pancakes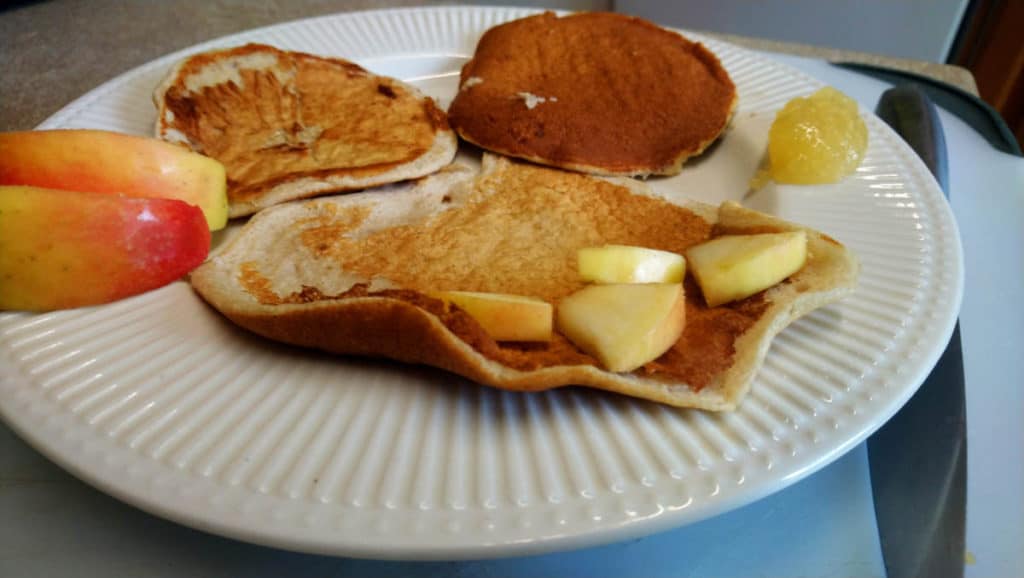 Makes 1 Serving (4 to 6 small pancakes)
Ingredients
6 egg whites
1/4 cup oatmeal (dry)
1 tablespoon unsweetened apple sauce
Pinch of cinnamon powder
Pinch of stevia
1 Apple, diced finely
1/4 teaspoon baking soda
Cooking spray
Directions
First, heat a frying pan until hot and then reduce to medium temperature. After mixing together all the ingredients in a blender (except for the diced apple), spray some pam (or another cooking spray), drop by spoonful onto the pan.
When bubbles start to form, place evenly on pancake some of the diced apples.
Let them set in before flipping the pancake.
Makes about 4-6 pancakes depending on the size.
Tip: Instead of using the shop brought apple source, I made my own using the recipe I found on Cookie and Kate. Also, I recommend blending the oats into flour before adding the rest of the ingredients.
Nutritional Facts
(Per Serving)
Calories: 240
Protein: 28g
Carbohydrates: 32g

Fat: 0g
Hot Paprika Shrimp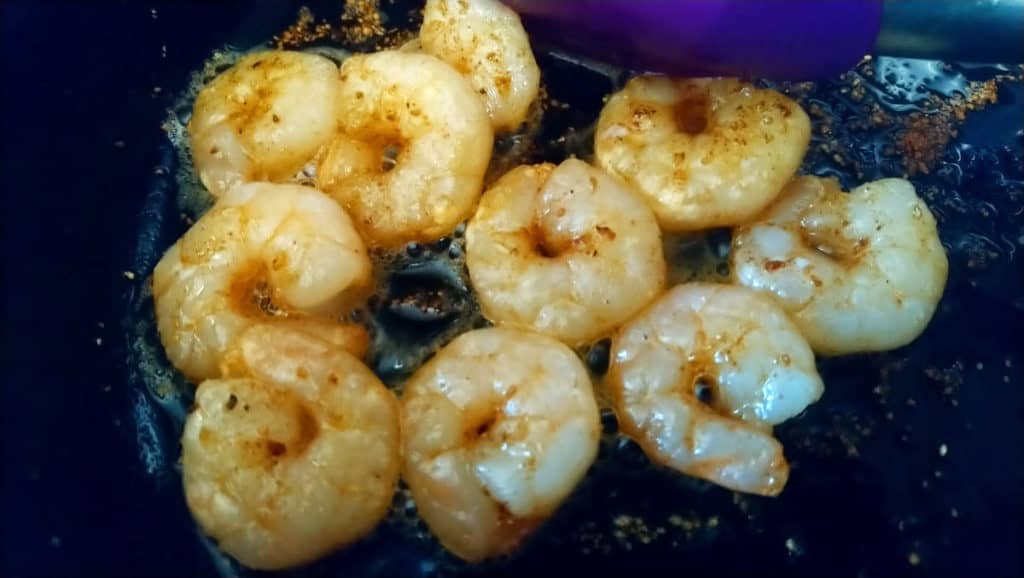 Makes 2 Serving servings
Ingredients
8oz shrimps,
shelled and deveined
1 tablespoon macadamia oil
½ teaspoon paprika
Pinch of cayenne pepper
2 cloves garlic, crushed
Directions
In a skillet over medium-high heat.
Sauté the shrimp and garlic in the oil for
about 5 minutes until it's pink.
Sprinkle the paprika and cayenne over it.
Cook for about another minute and serve.
Nutritional Facts
(Per Serving)
Calories: 159
Protein: 23g
Carbohydrates: 1g
Fat: 7g
Pros And Cons
Pros
Some of the strengths of the product include;
The product uses easy to understand language without any professional jargon. Such a simple style makes it easy to follow and prepare. The ingredients used are also readily available, making this an efficient plan.
The variety of meals with over 250 recipes ensures there is no risk of repetitive meals that can easily lead to boredom. The taste is also uncompromised, so there are no bland meals in the name of healthy eating that you have to eat despite your preferences.
The extra snippets of information along each recipe are useful for those counting calories and those who want to know their meal's nutritional profile to have a proper understanding of how it matches their goals.
Metabolic cooking is designed to be friendly to vegetarians too. There are plenty of vegan recipes inside, which will help them and anyone who wants more plant-based meals or is making that transition.
The meal plans are flexible, and you can match them with plenty of options and use different combinations. They are also family-friendly, so if you have a family, you do not have to worry about cooking separate dishes for you and your family.
It covers all aspects of cooking from budget to meal preparation and encompasses all kinds of foods, from meats to snacks and side dishes.
The product finally comes with a 60-day Money-back Guarantee in the unlikely event that you didn't like it or found it unhelpful. Sixty days is quite a lengthy period, and you will have examined every part of the book and even had time to see if it can result in long-term change. So, it is a testament to the confidence the authors have in their product.
Cons
Nothing is perfect. so there are a couple of issues you may find challenging with Metabolic Cooking including;
The amount of information is a lot, and even with the organization and with no apparent primary book, you may struggle where to start. With more than ten eBooks to deal with, the information can also be intimidating as much as it is comprehensive.
There are also no workout plans for helping people who want to match their exercises with their meal plans.
Some meals lack final pictures, which usually guide you on what to expect after the meal is done to determine if you made it correctly.
You may be forced to use an eBook reader considering the amount of content you will have to print for hard copies.
What do You Get in a Package?
The metabolic cooking package comes with plenty of bonuses and materials. Your package will include the following items;
Nine unique cookbooks cover all kinds of dishes such as; smoothies, side dishes, snacks, breakfast, vegetarian, fish and seafood, pork, chicken and poultry, and red meat. Each contains more than 200 recipes.
A Fat Loss Optimizer guide elaborates on the principles of Metabolic Cooking and provides time and money-saving tips when following the program.
A Supplements Optimizer guide covers the safe supplements you can use to enhance your fat loss and the unsafe ones you should avoid.
A Thermo-Charged Seasoning Guide gives you the tips and secrets regarding a variety of spices and seasoning combinations you can use to build tasty flavors and boost your fat-burning process.
A Calorie-free Dressings guide helps you create nutritious sauces and other dressings that are not loaded with calories.
A Metabolic Salad Builder helps you prepare salads rich in superfood, which are excellent for building muscle and losing fat.
Quick sheets provide information explaining most of the content and other helpful resources you will need in your cooking. They include conversion charts, a printable food log, a grocery shopping master list, recipe finder list, etc.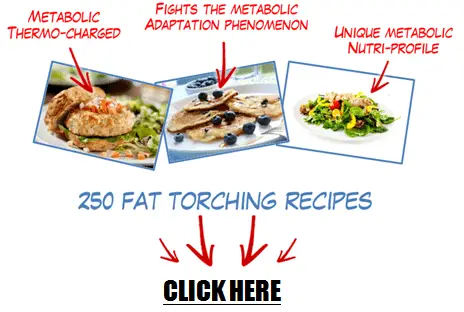 Verdict: Does Metabolic Cooking Work?
The short answer to that is yes, it does work, especially compared to many other cookbooks and food plans in the market that promise miracles. A detailed explanation involves considering what makes it as effective as it is. Science supports the fact that certain foods will help you burn more calories to break them down, given that the product has found a way to stop the metabolic adaptation phenomenon allowing the product to have a lasting impact. The guide does not work on sensationalism and promise miracle results but delivers on its central claim, that you can lose weight while eating delicious meals from a rich sample of foods.
It also offers convenience, reducing the amount of work and guessing you have to do. It also delivers on its claim that you will not grow weary thanks to the variety provided and the readily available ingredients and easy-to-follow instructions. The general feedback from users online reflects these findings and reviews, and at its price, it is definitely worth the money.
You can easily download your Metabolic Cooking package on the official site today, where you can also get a glimpse of the items on offer.
References Used in This Article