You might have seen the 25 Push-Ups A Day Challenge For Mental Health awareness floating around on social media. For me, it was on Facebook, and I wanted to give it ago to show my support for mental health.
2020 Has been a tough time for many people worldwide with lockdowns and covid-19, which focuses on our well-being, including mental health.
Unlike a physical illness, a mental health issue is harder to see, and you may not know someone is suffering or needs help. People who are suffering don't always find it easy to ask for help and put on a brave face, making it harder for other people to notice.
If you are struggling, please try and remember most things in life are temporary. Times will change eventually for the better.
One way to help is by taking up some physical exercise. Exercise helps to release endorphins. Endorphins are chemicals produced by the body to help relieve stress and pain.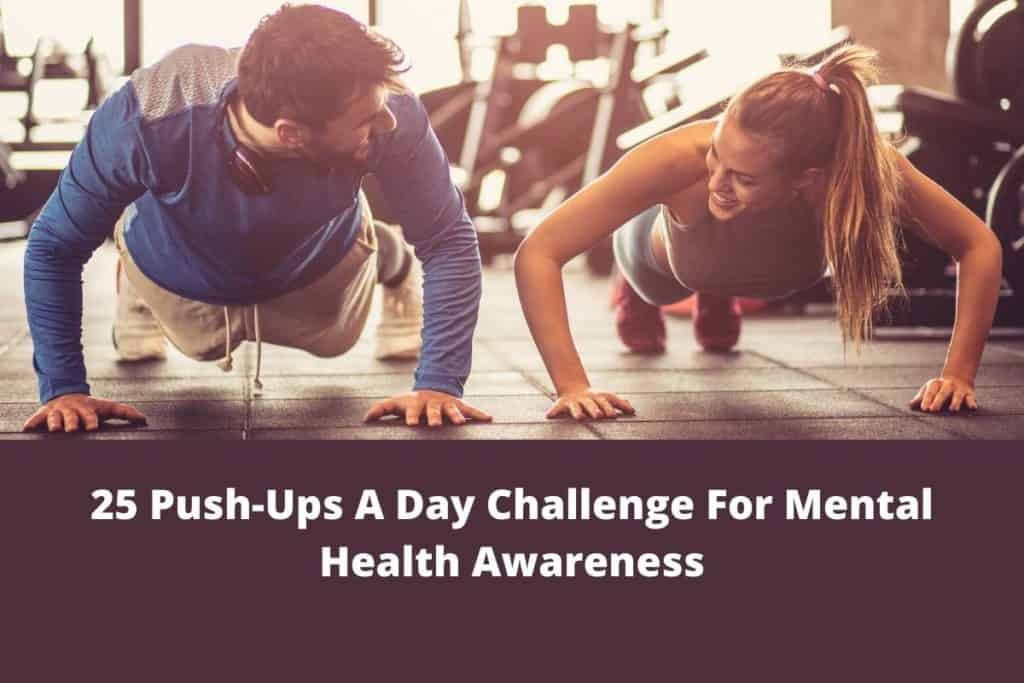 The 25 Push-ups A Day For 25 Days Challenge
The 25 press-ups a day for the 25-day challenge, Helps raise awareness for Anxiety/Depression & Suicide. The push-ups challenge started in 2018 to raise awareness of mental health in Australia. For more information check out the push-ups challenge website.
I accept the challenge!
The rules are simple:
Once you are nominated, your 25 days starts the following day.
Every day, you record yourself doing 25 push-ups even if you have to drop to your knees and do them.
Every day, you have to nominate a different person.
Let's see if we can reach as many people as we can, and let's hope by doing this, we are building awareness for anyone who has a mental illness, you are not alone, and we are here for you!
Don't be afraid to SPEAK OUT!!!
Let's reach as many people as possible. Let's hope that by doing this, we can build awareness for anyone who has a mental illness, you are not alone, and we are here for you. Don't be afraid to ask for help.
If you would like to challenge yourself a bit more, check out my other article, Does 100 Push-Ups a Day Really Work? 
Here Are Some Websites To Help If You Are Suffering
https://www.mentalhealthireland.ie
https://netdoktor.dk/sygdomme/fakta/posttraumatisk_stress.htm
https://www.airforcemedicine.af.mil/Resources/Post-Traumatic-Stress-Disorder-PTSD/
www.similarweb.com/top-websites/category/health/mental-health
My 25 Push-ups A Day Challenge
Instead of posting my challenge on Facebook, and only my friends and family can watch my challenge, I decided to post it on YouTube, hoping to reach more people.
You can follow my progress on YouTube.